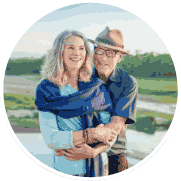 MEDICARE SUPPLIMENTAL
A Medigap policy covers the 20% that original Medicare does not cover. You will also want a Prescription Plan D.
MEDICARE ADVANTAGE
Medicare Advantage plans overlap traditional Medicare with a low cost program that covers similar to a employer plan with Co-pays. These plans are also available for Disabled when they qualify for Medicare to reduce their costs.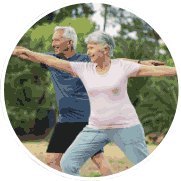 MEDICARE PRESCRIPTION
These cover your prescriptions. They can be used with original Medicare or a Supplemental policy but not a Medicare Advantage Plan.
Medicare Advantage Plans
Initial Enrollment for Medicare is three months before, your birthday month, and three months after. During this time frame you have a guarantee issue which is very useful. There is also the Annual Enrollment period from October 15th through December 7th of every year to make changes.
A Medicare Advantage Plan is a plan provided by a private insurance company that has a contract with Medicare to provide care that is at least as good, if not better than Original Medicare.  They are similar to group plans in that they are HMO or PPO's and services such as office visits, lab work, surgery etc. are covered after a small co-pay.  They also sometimes provide additional services such as dental and vision as well as a yearly limit on total out-of-pocket expenses.  Medicare Advantage plans traditionally have a lower monthly premium and provide prescription drug coverage so a separate Part D plan is not necessary.
We work with primary two Medicare Advantage plans in Central Washington.(Okanogan, Chelan, Douglas and Grant Counties). Asuris is currently only available in Chelan County. If you are in another county in the state then please ask. We always recommend selecting a no charge broker since it provides you with additional customer services. It also provides an opportunity to shop or fill in gaps that working directly with the company can not do. Suzie likes to do this in person as it provides you with immediate documentation. Best of all you know where you can stop through out the year if you need additional assistance.
Medicare Supplement Plans
Initial Enrollment for Medicare is three months before, your birthday month, and three months after. During this time frame you have a guarantee issue which is very useful. A Medicare Supplement plan, also known as a Medigap plan protects against charges a patient pays that original Medicare A & B don't.  Medigap plans have various options, which are standardized by Medicare, the most popular being Plan G.  You pay a higher monthly premium, but after the annual Part B deductible is met, there are few or no out-of-pocket expenses.   Medigap plans do not cover medications so a Plan D drug plan should also be considered.

We use Delta Dental. They have a wide network of Dentist and Clear plans do not have a waiting period.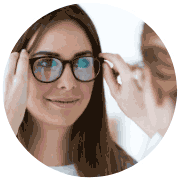 We use VSP. It is an excellent tool for people that need exams and glasses. Please double check networks before purchase.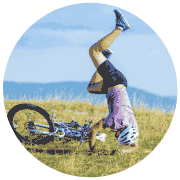 ACCIDENT, LONG TERM CARE, CRITIAL ILLNESS, HHOSPITAL RECOVERY
These are specialized plans that can really help if you have a high deductible or no deductible. In person applications.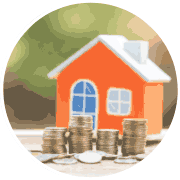 Great tool to cover accidental deaths and things like mortgages. If you are in good health then there are some plans that allow you to skip a nurse exam.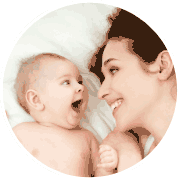 These are plans that you own. Solid planning tools that can include products that have a cash value and cover final expenses.
This is a product that changes lives. With a little bit of effort, life insurance helps keep the home and family together through a tragedy of a premature death. Who really likes begging for money when a loved one dies to pay for the funeral? Some of the long term policies have the advantage of uses while you are alive. Whether you grab a fast online policy today or sit down with Suzie for a large policy, you have made a good decision.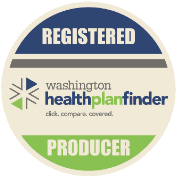 We are one of only eleven enrollment centers for Washington State. We offer year round assistance, charge no fees, and help you understand healthcare.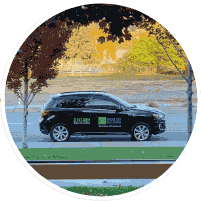 OPEN ENROLLMENT
Open Enrollment runs from November 1 through December 15. We also help with documented special enrollments!
YOUR PERSONAL HR OFFICE
Not only can we recommend healthcare plans on and off exchange. We also can fill in coverage gaps. We have are a resource for the self employed.


1-877-687-1197
8 a.m. to 5 p.m Monday – Friday

1-800-526-8323
7 a.m. to 5 p.m. Monday – Friday
1-800-471-0284
7:15 a.m. to 8 p.m. EST Monday through Friday
1-844-524-7370
1-800-817-3056
1-888-858-3492
8 a.m. to 5 p.m. Monday – Friday


1-800-591-6579
1-800-607-0546
1-888-821-2097
call the HCA at 1-800-562-3022
email: AskMAGI@hca.wa.gov